Podcast: Play in new window | Download (Duration: 22:35 — 41.8MB)
Michael Tierra is the founder of the American Herbalists Guild.
Michael and Lesley Tierra founded the
East West School of Planetary Herbology
Michael Tierra is one of the pioneers of the modern herbal era. I was fortunate enough to interview Michael in 2006 for my radio show. I have always had an interest in capturing the ideas and voices of those who have helped shape our understanding of nutrition and natural healing. Michael Tierra is one of the important early influencers.
East-West School of Planetary Herbology
The East-West School of Planetary Herbology has trained over 10,000 herbalists worldwide. Many of today's well-known practicing herbalists trained at East West! Check their courses which range from home herbalist courses to clinical and professional herbalists.
"The East West Herb Courses integrate time-tested traditional assessment methods that lead you to the right herb or herbal formula to work for each person.
Traditional herbal diagnosis is as important for herbal healing as knowing the common properties of herbs.
Most of us have our origins on different continents, enjoy food from many parts of the world, or live in locales with a restricted variety herbs that are only useful for a limited number of diseases.
Why in the face of disease should we ever limit ourselves to only one set of herbs or system of herbal healing?
The East West School Herb Courses teach Planetary Herbology so you know how to use any herb no matter where it grows or where you live/travel.
Staffed by a talented faculty of professional herbalists, the East West Herb Courses offer distance and on-site education from the very best experts in the field.
Since its founding in 1980, the East West School of Planetary Herbology has graduated the largest number of leaders in the herbal industry. It has more than 10,000 students throughout the world in over 40 countries." excerpt from PlanetHerbs.com.
Planetary Herbals
Michael has formulated many herbal formulas and you can find these as Planetary Herbals. Planetary Herbals offers the best of classic herbal traditions, integrating herbal formulas used continuously for literally hundreds of thousands of years, with the latest finding of clinical pharmacological research.
Michael discusses two of his favorite formulas: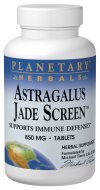 Astragalus Jade Screen™
Supports Immune Defenses
Planetary Herbals ASTRAGALUS JADE SCREEN™ is a classic Chinese herbal formula (Yu Ping Feng Wan) for support of a healthy immune system. It is especially good to use when going into the winter season or for children going back to school.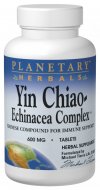 Yin Chiao-Echinacea Complex: Dynamic Winter Health Combination
Planetary Herbals Yin Chiao-Echinacea Complex combines the time-honored classic, Yin Chiao, with American's #1 winter botanical, echinacea. The addition of Chinese isatis and notopterygium, along with North American elecampane, completes this dynamic health combination. Also reformulated, this powerful complex contains a 10:1 Yin Chiao herbal extract blend – which provides double the potency of Yin Chiao – and a 45% increased potency of the additional herbs per daily dose.
Michael has written many influential books:
The Way of Herbs
The Way of Ayurvedic Herbs
The Way of Chinese Herbs
Planetary Herbology
Treating Cancer with Herbs
You can find his books here at PlanetHerbs.com.
Dr. Michael Tierra
Dr. Michael Tierra L.AC. OMD, AHG is one of the forerunners of the North American Natural Health movement and was amongst one of the first groups of acupuncturists to be licensed in the country. He began his herbal and natural healing studies in 1968 while living in a community in the Klamath National Forest in northern California. There he learned the wild forest plants and healing ways of the Karok and Yurok Indians.
Starting in 1970, Michael studied and apprenticed with Norma Meiers and Dr. John Christopher in Vancouver, Canada, and began his Chinese medicine and acupuncture studies with Efrem Korngold, Foon Lee Wong and Mariam Lee in San Francisco.
Soon his studies channeled into practicing and teaching in San Francisco. Additionally, he began studying Ayurvedic medicine and yoga with Baba Hari Dass, which later precipitated his move to Santa Cruz, California. There in 1976 Michael started the first wholistic health school in Santa Cruz, called the Garden of Sanjivani, where he was the Director and teacher in residence.
Michael Tierra's work spread and he began writing for numerous publications and teaching at many schools including Norma Meier's Herb School in Vancouver, Canada, The California School of Herbology, Heartwood College, Esalen Institute, American Herbal Academy, Santa Barbara Center for Holistic Studies, Antioch University and Ojai Institute. Later he authored the nationally acclaimed herbals, The Way of Herbs, Planetary Herbology, The Natural Remedy Bible (with John Lust) and his East West Correspondence Courses in Herbology, a correspondence course in herbology and natural healing techniques. read more