Podcast: Play in new window | Download (Duration: 38:48 — 26.8MB)
Clinically Studied Maitake D-Fraction Extract for Immune Support
Mark Kaylor discusses the healing power of Maitake D-Fraction Extract
Maitake is a delicious mushroom that promotes a healthy immune system, healthy blood pressure and healthy blood sugar levels. In Japan, it is known as the "King of Mushrooms." In this interview, Mark will discuss the D Fraction extract from maitake mushroom and the clinical benefits that have been discovered for powerful immune support.
"Maitake is an edible and medicinal mushroom that grows in the northern part of the Temperate Zone in the Northern Hemisphere found in Japan, China, Europe and North America. Wild Maitake can be harvested in September and October. It forms large hands, mainly near the roots of big fagaceous trees such as white oak, beech, and tanbark oak. It grows in persimmon, plum, apricot, Prunus ume and oak trees. It invades the core of these trees. It decomposes lignin and leaves the cellulose, which is the cause of so-called white rot.
Wild Maitake has a good taste, a crisp texture, and an excellent aroma. It is considered the first-rank edible mushroom.
The scientific name of Maitake, Grifola frondosa, comes from the common name of fungi found in Italy. The name refers to a mythical beast which is half-lion and half-eagle. The Japanese name Maitake, literally meaning dance mushroom, is associated with its shape, which some believe resembles a dancing nymph. It is also said that people who found Maitake in a deep forest danced with joy since it was so rare and precious, which is the origin of the name.
Bioactivities:
Maitake has been prized not only for its tastes but also for its medicinal value. There have been many anecdotal reports on various medicinal properties of Maitake, and since 1980s when artificial cultivation was commercialized and Maitake became more easily available, a variety of pharmacological effects of Maitake were reported by Japanese scientists as shown below:
• Immune boosting activity
• Anti-tumor activity
• Blood glucose lowering activity
• Serum lipids normalizing activity
• Blood pressure lowering activity
• Hepato-protective activity
• Weight reduction activity, etc." Excerpt from BioResearch Update.
What is Maitake D-Fraction?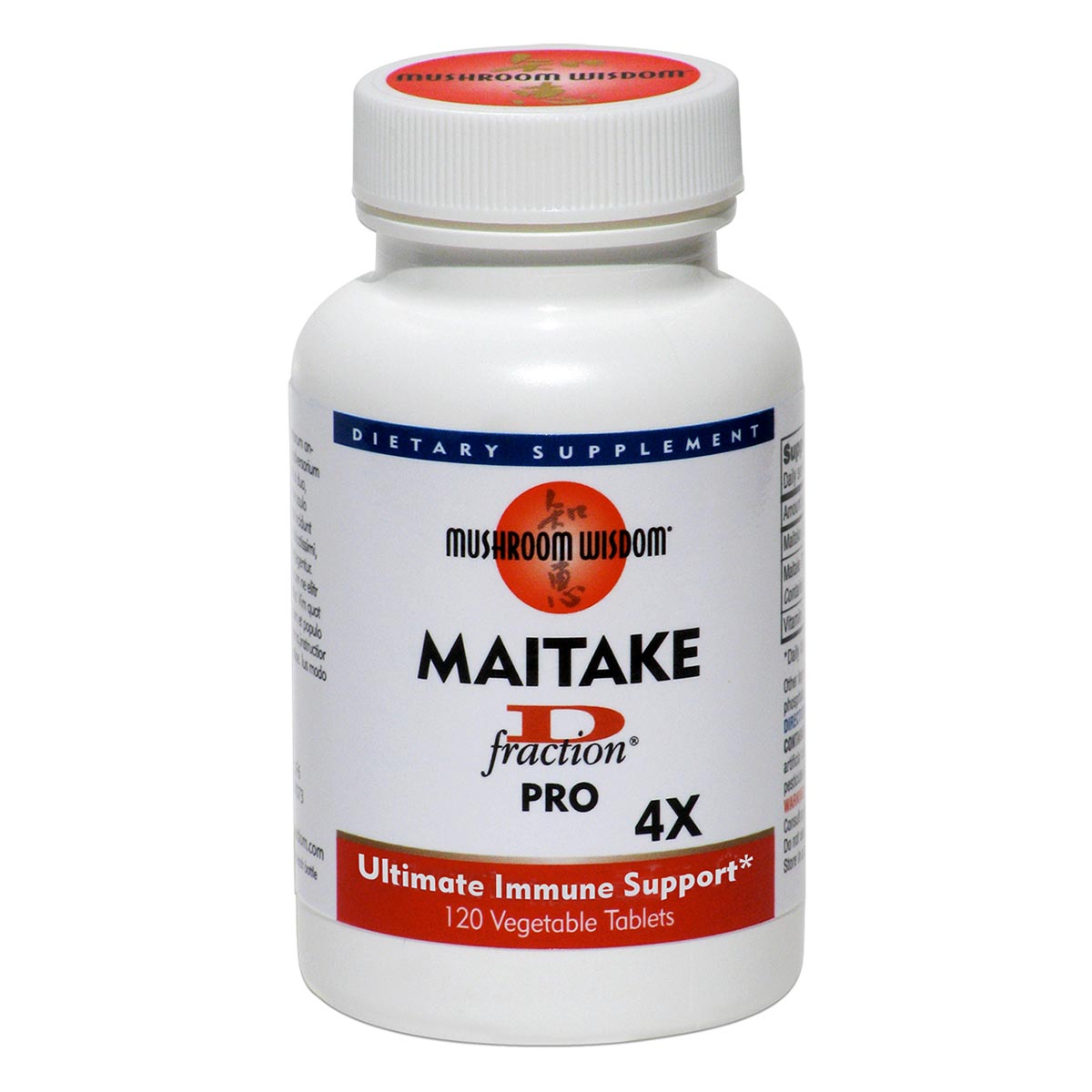 Modern Science has identified in Maitake (Grifola frondosa) a proteoglucan, a beta1,3 and 1,6 glucan combined with protein, as the most active constituent for supporting healthy immune function.* Maitake D-Fraction Pro 4X is the highest concentration of this proteoglucan and the actual product used in the research. Maitake D-Fraction PRO 4X is also available in a tablet form, complimented by the addition of Maitake mushroom fruiting body.

For more information:
Go to BioResearch Update. BioResearch Update documents breakthrough research and insightful information about medicinal mushrooms. Here you can read about the clinical studies that can reveal some of these impressive benefits.
Mark Kaylor
Mark Kaylor has been exploring holistic health and healing for over four decades. He is the founder and director of the not-for-profit Radiant Health Project. Mark welcomes your comments and questions and can be contacted at his website: www.RadiantHealthProject.com or on facebook at www.facebook.com/RadiantHealthProject
CLICK HERE for all interviews with Mark Kaylor
Mushroom Wisdom
Mushroom Wisdom, Inc. is a global leader in the development, production and research of mushroom supplements. The company introduced the Maitake mushroom to America in 1991. Mushroom Wisdom brings the healthful benefits of mushrooms, backed by rigorous scientific research, to the daily routines of consumers worldwide. It offers a complete product line, including specific mushroom products developed to support the immune system, brain function, blood sugar levels, breast health, prostate health and more.*